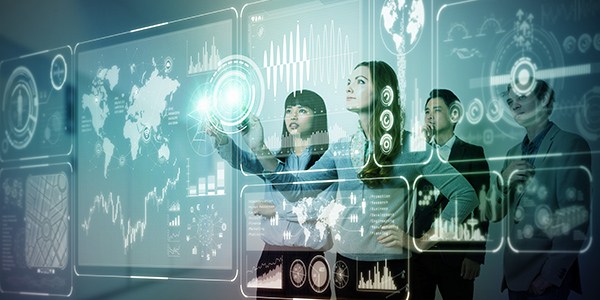 Harder, faster, better, stronger. That's the promise of technology. With a few gadgets and programs, you can cut down the time spent on tasks and compete work with more ease and accuracy. Just think of what things would be like if we didn't have email or electronic legal research databases, for example. But even with all these technological advances, it can still seem like the work is never over, especially after the 300th email of the day lands in your inbox.
So, to help you use your tech better, and cut down on time spent on slow or frustrating tasks, here's a review of some of Technologist's best tech tips and tricks, from the FindLaw archives.
1. 5 Outlook Tricks for Efficiency
Email is the go-to means of communication for most people, at least for their professional correspondence. Yet, despite the tens of thousands of emails we send and receive every year, many of us still haven't mastered Outlook, one of the world's most common email programs. These Outlook tricks can help reduce the time you spend sifting through your correspondence or searching for old emails, letting you spend more time on tasks that actually matter.
2. Lawyers: Shortcut Keys Can Make You More Efficient
Find yourself doing the same tasks over and over again? We all do, whether it's typing out boilerplate phrases or moving through computer programs. You can save yourself some time and help reduce the risk of repetitive strain injuries by automating some of those actions through keyboard shortcuts. They're simple to use and the seconds they save you add up over time. If you really want to go all-out, there are even programs that will help you create "bespoke" shortcuts to complete regular tasks.
3. 5 Speech-to-Text Dictation Apps for the Dictator in You
If typing isn't your favorite activity, or you feel the signs of carpal tunnel syndrome creeping in, try talking instead. No, we're not recommending that you dictate your briefs to your secretary like you were some sort of 80s-sitcom businessman. Dictate them to your phone. There are a host of speech-to-text apps out there that can help turn your oral work into a good written product.
4. Stop Fussing With Word Formatting Issues
There's a reason so many lawyers still use Word Perfect: it's easier to format documents. When it comes to meeting courts' particular formatting requirements, Microsoft Word can be incredibly frustrating, particularly when one wrong cut and paste move can throw off all your formatting work. You can eliminate a lot of that frustration with these quick tricks, though, fixing formatting errors easily.
5. Are Dual Monitors the Answer to Increased Office Productivity?
If you haven't been working with two computer monitors, you should start. Now. Having two screens might seem like a waste of money or desk space, but it can be a lifesaver to busy lawyers, letting you work on a document on one screen while consulting another doc on the other, for example. We'd never work without them and you shouldn't either.